What You Should Know About The Novel Coronavirus
Aug 9, 2022
Environment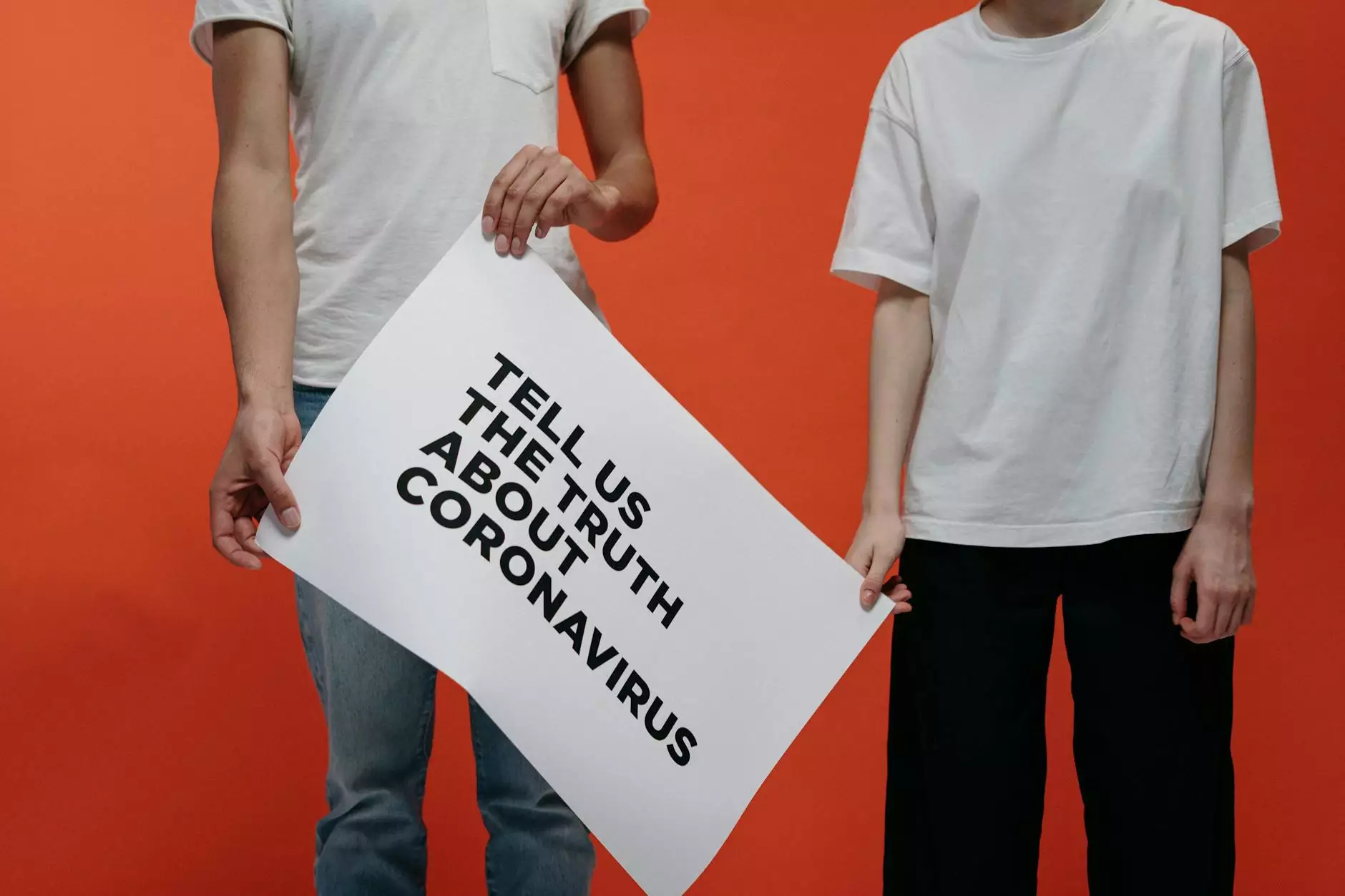 Introduction
Welcome to Nevada Business Chronicles, your trusted source for up-to-date information and resources related to the novel coronavirus (COVID-19). Our mission is to provide comprehensive support to businesses and consumers during this challenging time. In this page, you will find valuable insights, guidelines, and resources to keep yourself and your community safe and informed.
Understanding the Novel Coronavirus
The novel coronavirus, also known as COVID-19, is a highly contagious respiratory illness caused by the severe acute respiratory syndrome coronavirus 2 (SARS-CoV-2). It was first detected in Wuhan, China, in December 2019 and has since spread rapidly across the globe, leading to a pandemic.
How Does It Spread?
COVID-19 primarily spreads through respiratory droplets when an infected person coughs, sneezes, talks, or even breathes. These droplets can enter the body through the eyes, nose, or mouth of a person in close proximity to the infected individual. Additionally, touching surfaces or objects contaminated with the virus and then touching the face can also contribute to the spread. It is crucial to practice proper hygiene and social distancing measures to minimize transmission.
Common Symptoms
The symptoms of COVID-19 can vary from mild to severe and may appear 2-14 days after exposure to the virus. Some common symptoms include:
Fever
Cough
Shortness of breath
Fatigue
Body aches
Loss of taste or smell
Sore throat
Protect Yourself and Others
In order to prevent the spread of COVID-19, it is essential to follow recommended guidelines and take necessary precautions. Here are some key measures:
Practice Good Hygiene
Washing your hands frequently with soap and water for at least 20 seconds is one of the most effective ways to prevent the spread of the virus. Use hand sanitizers with at least 60% alcohol if soap is not available. Avoid touching your face and disinfect frequently touched surfaces regularly.
Wear a Mask
Wearing a mask not only protects you from inhaling respiratory droplets but also helps in preventing the spread if you are infected. Make sure to wear a mask that covers your nose and mouth properly, especially in public settings where social distancing might be challenging.
Practice Social Distancing
Keep a safe distance of at least 6 feet (2 meters) from others, especially if they are coughing, sneezing, or not wearing a mask. Avoid crowded places and non-essential gatherings to minimize the risk of exposure.
Resources and Support
At Nevada Business Chronicles, we understand the challenges faced by businesses and individuals during this crisis. We have curated a list of resources and support services to help you navigate through these difficult times:
Business Support
For businesses looking for financial assistance, we provide information on available grants, loans, and government relief programs. Additionally, we offer consulting and analytical services to help businesses adapt and innovate in the current economic landscape.
Health and Safety Guidelines
Stay updated with the latest health and safety guidelines recommended by reputable organizations such as the Centers for Disease Control and Prevention (CDC) and the World Health Organization (WHO). These guidelines cover topics such as workplace protocols, travel restrictions, and personal protective measures.
Mental Health Resources
We understand that the pandemic has taken a toll on mental health. Access our comprehensive list of mental health resources, including helplines, therapy services, and online support groups. Taking care of your mental well-being is just as crucial as physical health.
Conclusion
In these uncertain times, it is vital to stay informed and take necessary precautions to protect ourselves and our communities. Nevada Business Chronicles is committed to providing you with the most reliable and relevant information regarding the novel coronavirus. Together, we can overcome these challenges and build a safer and healthier future.