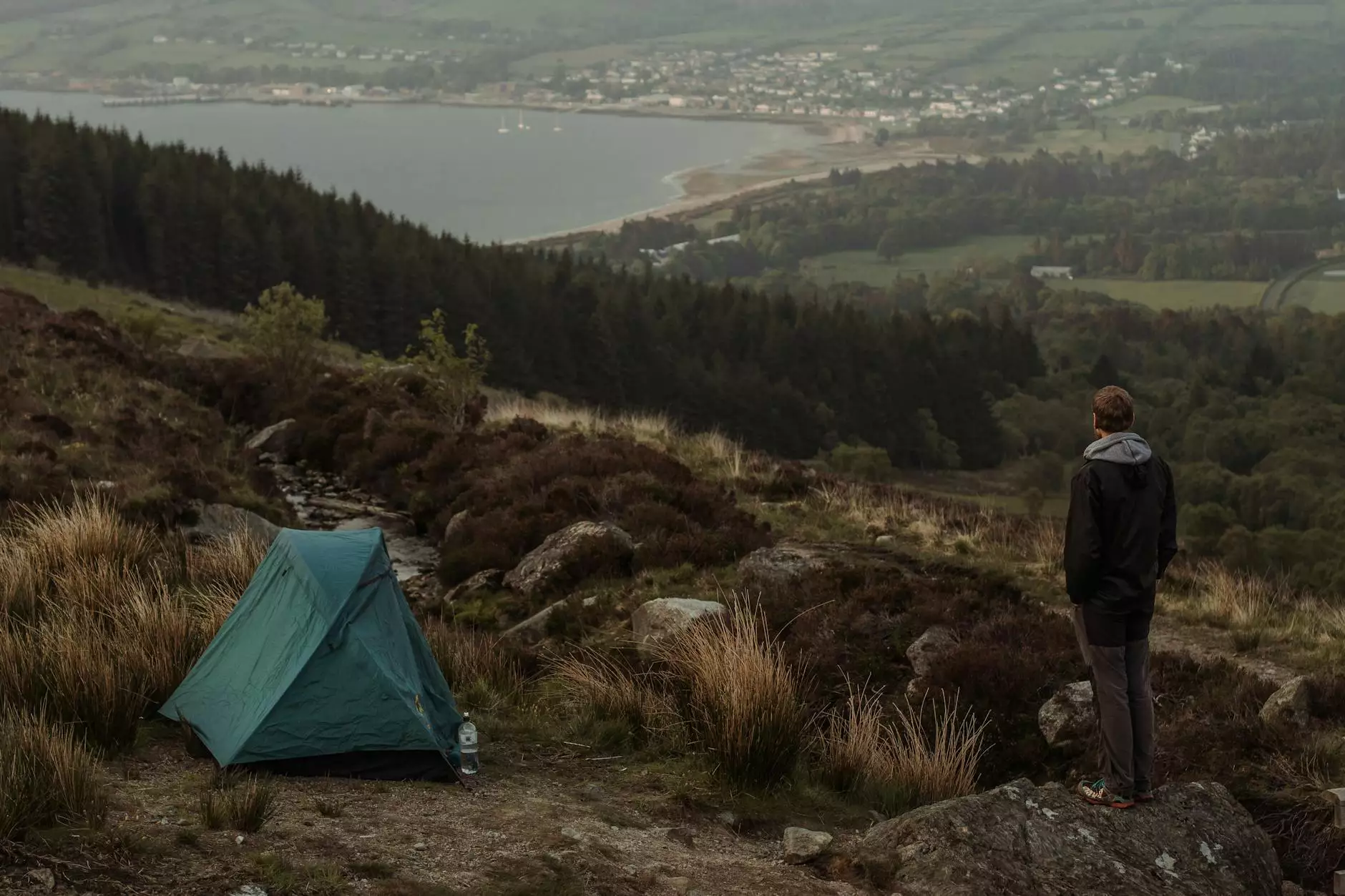 Introduction
Welcome to Nevada Business Chronicles' captivating tale of Miriam and Alan as they immerse themselves in the mystical wonders of Scotland. Join us as we take you on their extraordinary journey through this breathtaking country.
Chapter 1: The Arrival
Our story begins as Miriam and Alan touch down at Edinburgh Airport, filled with anticipation as they step foot onto Scottish soil for the first time. The crisp air fills their lungs, and they are instantly captivated by the charm of the bustling city streets.
With wide smiles on their faces, they make their way to their quaint accommodation in the heart of Old Town. The cobblestone streets and medieval architecture transport them back in time, igniting a sense of wonder and intrigue.
Exploring Edinburgh Castle
No visit to Edinburgh is complete without a trip to the iconic Edinburgh Castle. Perched atop an ancient volcanic rock, the castle offers breathtaking panoramic views of the city. Miriam and Alan find themselves enchanted by the rich history and intricate details of this magnificent fortress.
Inside, they marvel at the Crown Jewels, admiring the glittering diadems and sparkling gemstones that have adorned Scottish monarchs for centuries. They explore the ancient dungeons, imagining the tales of prisoners past. The castle becomes a portal to the past, unveiling Scotland's fascinating story.
Chapter 2: The Majestic Highlands
Leaving the buzz of Edinburgh behind, Miriam and Alan venture into the mystical Scottish Highlands. The rugged landscapes and misty mountains seem straight out of a fairytale. They embark on a scenic drive along the famous North Coast 500, soaking in the awe-inspiring vistas at every turn.
Glencoe: A Photographer's Dream
In Glencoe, Miriam and Alan find themselves surrounded by dramatic scenery of towering peaks and cascading waterfalls. They embark on a challenging hike, guided by a knowledgeable local who shares intriguing tales of the area's turbulent past and folklore.
As they reach the summit, they are rewarded with a breathtaking view of the glen. The vast expanse of untouched beauty takes their breath away, and they capture the moment through their lenses, determined to preserve the memory forever.
Chapter 3: Embracing Scottish Culture
No adventure in Scotland is complete without immersing oneself in its vibrant culture. Miriam and Alan weave their way through the charming streets of Glasgow, exploring its captivating art scene and indulging in traditional Scottish delicacies such as haggis and whisky.
Awe-Inspiring Isle of Skye
Their journey leads them to the magical Isle of Skye, where cascading waterfalls, fairy pools, and mystical rock formations await. They hike along rugged coastal paths, marvelling at the turquoise waters that contrast with the vivid green hills.
As evening descends, they find themselves mesmerized by the mystical beauty of the Old Man of Storr, a gigantic rock pinnacle that seems to defy gravity. The sun sets, casting a golden glow across the landscape, and they feel a deep connection to the ancient land.
Chapter 4: Farewell, Scotland
The time has come for Miriam and Alan to bid adieu to Scotland, but the memories and experiences will forever be etched in their hearts. They leave with a newfound admiration for the rich history, breathtaking landscapes, and warm hospitality that define this enchanting country.
Reflecting on the Journey
As they board their plane home, Miriam and Alan reflect on their captivating journey through Scotland. The experience has enriched their lives and broadened their horizons. They are grateful to Nevada Business Chronicles for providing them with the opportunity to embark on this unforgettable adventure.
Conclusion
Join Nevada Business Chronicles as we take you on a virtual journey through the remarkable tale of Miriam and Alan: Lost in Scotland. Immerse yourself in the captivating history, awe-inspiring landscapes, and vibrant culture of this magnificent country. Let their story ignite your wanderlust and inspire you to explore the wonders of Scotland.