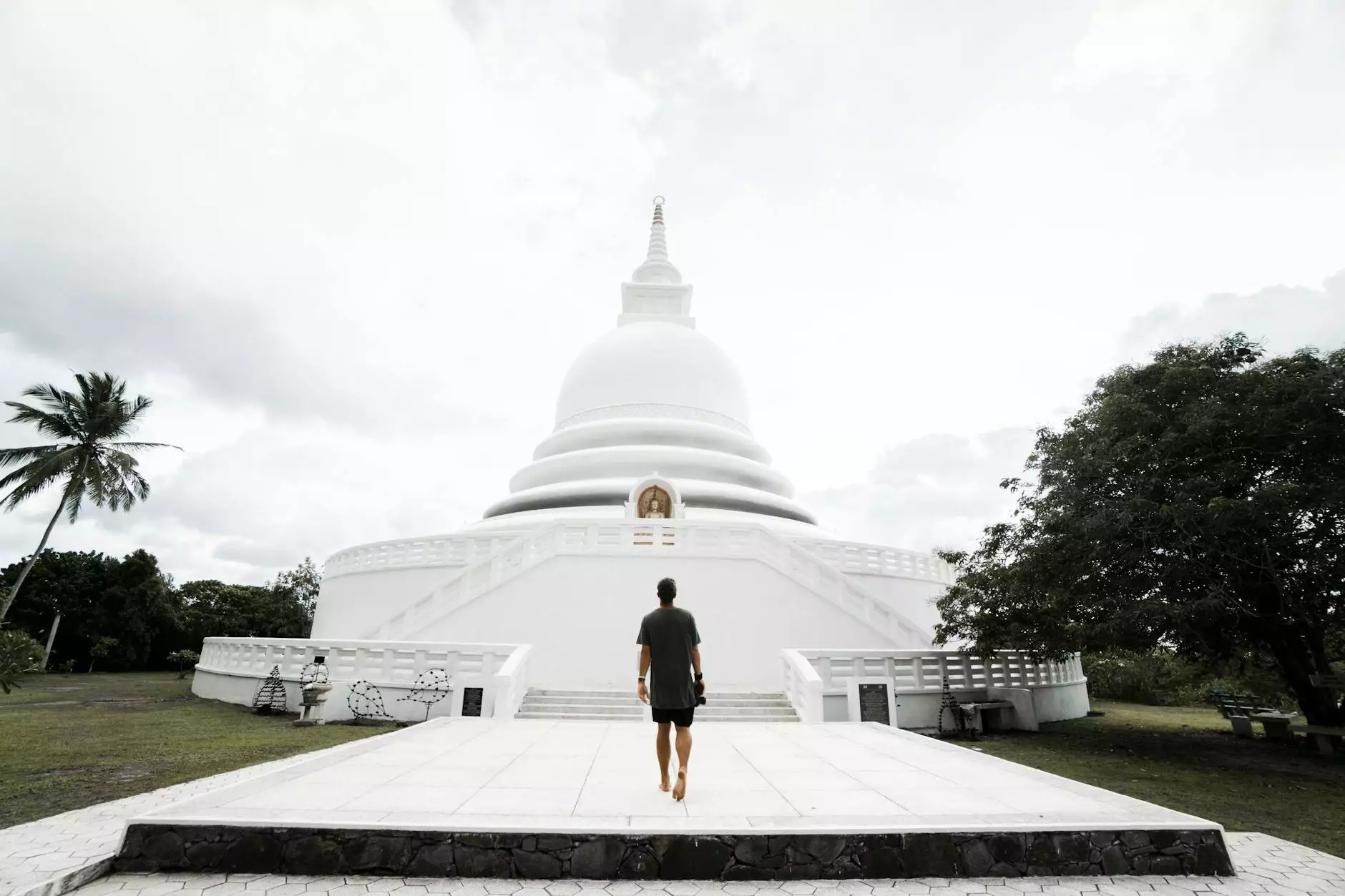 Unveiling Extraordinary Travel Experiences Around the Globe
Welcome to Joseph Rosendo's Travelscope, your ultimate guide to uncovering the hidden gems of the world. Brought to you by Nevada Business Chronicles, we take pride in curating the most remarkable and awe-inspiring travel adventures. Join us on this incredible journey where we bring you closer to authentic cultures, breathtaking landscapes, and unforgettable memories.
Discover the World through Joseph Rosendo's Lens
Joseph Rosendo, a seasoned traveler, and renowned filmmaker, invites you to accompany him on his travelscope as he immerses himself in diverse destinations. With a deep passion for cultural exploration, Joseph's keen eye captures the essence of each place he visits, transporting you to remarkable corners of the planet.
Unlock the Secrets of Extraordinary Travel Adventures
Our aim at Joseph Rosendo's Travelscope is to inspire wanderlust and encourage you to set off on your own extraordinary journey. Through engaging storytelling, captivating visuals, and expert travel advice, we strive to ignite your sense of curiosity and adventure.
Immerse Yourself in Authentic Cultures
Experience the vibrant tapestry of cultures that make our world such a rich and diverse place. From the bustling markets of Marrakech to the tranquil temples of Kyoto, Joseph Rosendo's Travelscope brings you face-to-face with the local traditions, customs, and rituals that form the heart of every community.
Indulge in Breathtaking Landscapes
Let your spirit soar as you witness nature's breathtaking creations unfold before your eyes. Traverse the majestic fjords of Norway, marvel at the stunning vistas of Patagonia, or lose yourself amidst the lush tropical rainforests of Costa Rica. Joseph Rosendo's Travelscope showcases the world's most awe-inspiring landscapes, leaving you in awe of the beauty that surrounds us.
Start Your Own Adventure Today!
At Joseph Rosendo's Travelscope, we believe that everyone deserves their own extraordinary travel experience. Whether you're a seasoned explorer looking for your next thrilling escapade or a first-time traveler seeking inspiration, we provide you with invaluable insights, travel tips, and destination recommendations to help you plan the adventure of a lifetime.
Prepare for Your Journey
Our comprehensive travel guides offer practical advice to ensure your trip goes smoothly. From visa requirements and packing essentials to safety tips and cultural etiquette, we've got your back every step of the way. Leave no room for surprises and embark on your journey fully prepared.
Immerse Yourself in the Local Cuisine
No travel experience is complete without indulging in the local flavors. Discover the tantalizing dishes that define different regions and learn about the culinary traditions that have been passed down through generations. From savoring delicious street food to dining in Michelin-star restaurants, Joseph Rosendo's Travelscope brings you on a culinary adventure like no other.
Connect with Fellow Travelers
Join our vibrant community of like-minded adventurers, share your travel stories, and gain inspiration from others who have embarked on their own extraordinary journeys. Swap valuable tips, connect with fellow wanderers, and let the world become your global family.
Your Go-To Resource for Unforgettable Travel Experiences
Joseph Rosendo's Travelscope, a part of Nevada Business Chronicles, epitomizes the spirit of exploration, discovery, and lifelong learning. It is our mission to empower individuals to unlock the wonders of our world, fostering appreciation and understanding across borders.
Embark on Your Next Travel Adventure with Joseph Rosendo's Travelscope
Are you ready to embark on a journey that will awaken your senses and leave you with memories to last a lifetime? Discover the extraordinary with Joseph Rosendo's Travelscope and Nevada Business Chronicles, and expand your horizons today.