Relish: Jamaican Fruitcake, Pyrohy, and Potica - Vegas PBS
Apr 7, 2018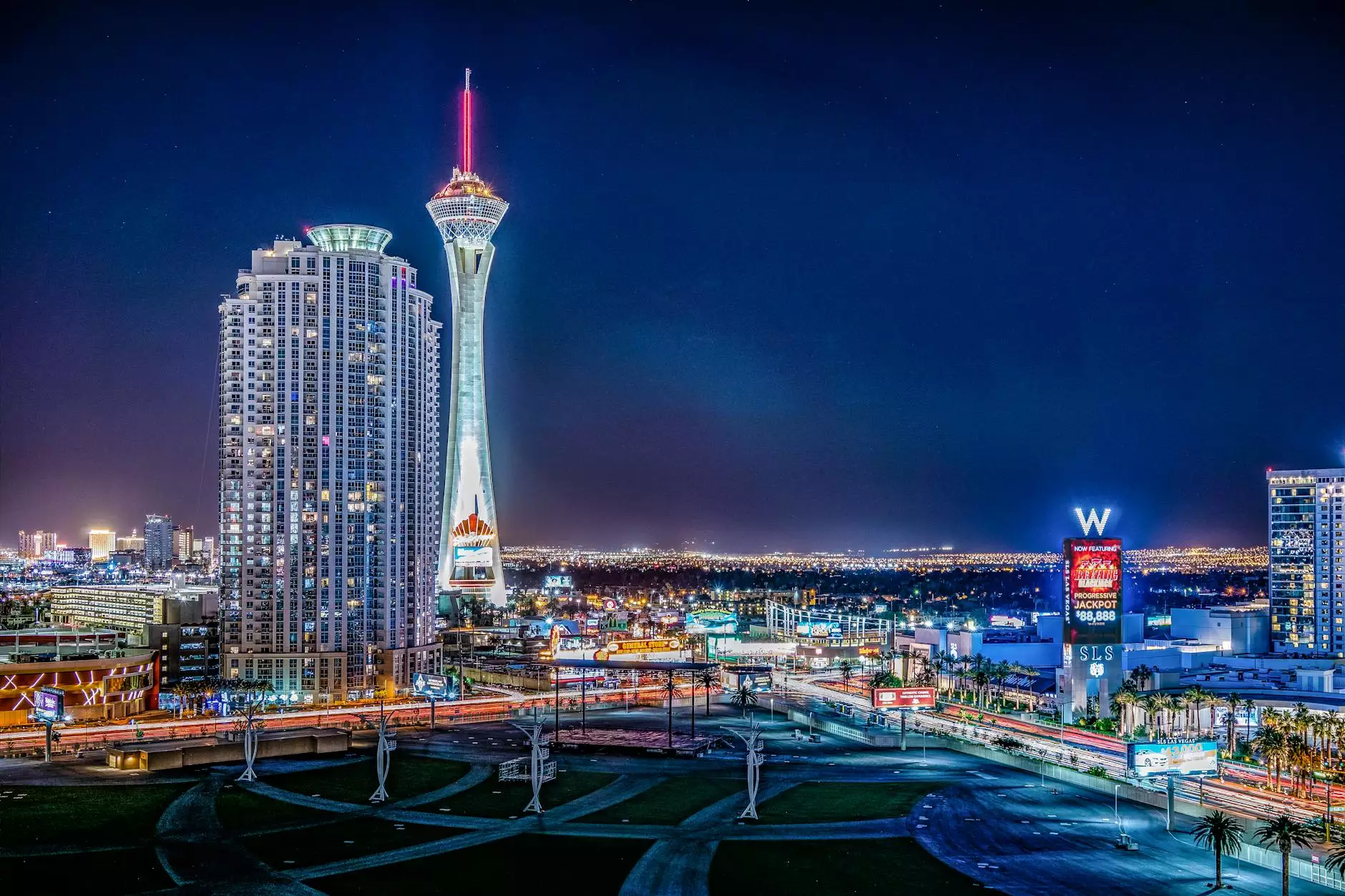 Become Entranced by the Flavors of Relish
Relish, a culinary haven curated by Nevada Business Chronicles, invites you on an extraordinary gastronomic journey. Immerse yourself in the world of mouthwatering delicacies, including authentic Jamaican Fruitcake, Pyrohy, and Potica. With a rich selection of flavors and an unparalleled dedication to quality, Relish takes your taste buds on an unforgettable adventure.
Discover the Artistry of Jamaican Fruitcake
Jamaican Fruitcake, also known as "black cake," is a cherished Caribbean dessert. Made with a medley of dried fruits, aromatic spices, and a touch of rum, this cake is a true masterpiece. At Relish, we take pride in using time-honored recipes passed down through generations, ensuring an authentic and irresistible experience for our customers.
The Origins of Jamaican Fruitcake
The origins of Jamaican Fruitcake can be traced back to the British colonial era. Influenced by traditional English fruitcakes, Jamaicans added their own unique twist using local ingredients and spices. This fusion created a cake that reflects the vibrant and diverse culture of the island. Today, Jamaican Fruitcake is a symbol of celebration, enjoyed during special occasions and holidays.
Savor Each Delicious Bite
When you indulge in a slice of our Jamaican Fruitcake, you'll be greeted by a symphony of flavors. The combination of succulent dried fruits such as raisins, currants, and cherries, along with the warmth of cinnamon, nutmeg, and allspice, creates a harmonious explosion of taste. The addition of dark rum adds a delightful richness, making each bite unforgettable.
Delight in Pyrohy - A Ukrainian Delicacy
Pyrohy, also known as pierogi, are traditional Ukrainian dumplings filled with a variety of delicious ingredients. At Relish, we honor the time-honored traditions of Ukrainian cuisine by crafting pyrohy with the utmost precision and care. Each pyrohy is a work of art, bringing together flavors that will transport you to the enchanting Ukrainian countryside.
The History of Pyrohy
Pyrohy have been a staple in Ukrainian cuisine for centuries. Originally filled with seasonal ingredients, pyrohy provided a hearty and comforting meal for Ukrainian families. Over time, the fillings evolved, and today you can find pyrohy stuffed with everything from mashed potatoes and cheese to sauerkraut and mushrooms. Regardless of the filling, pyrohy are always a crowd-pleaser.
Unveiling the Pyrohy Mastery
At Relish, our pyrohy are not just dumplings; they are culinary masterpieces. The dough is meticulously hand-rolled and filled with the finest ingredients, ensuring a burst of flavor in every bite. Whether you prefer the classic potato and cheese filling or crave the tanginess of sauerkraut, our pyrohy are guaranteed to fulfill your appetite and leave you craving for more.
Experience the Wonder of Potica
Potica, pronounced "poh-tee-tsa," is a mouthwatering Slovenian rolled pastry that has become a beloved delicacy around the world. Relish celebrates the artistry of potica by meticulously crafting these delectable treats. Each slice of potica is a marvelous swirl of flavors and textures that will transport you to the heart of Slovenia.
A Glimpse into Potica's Heritage
Potica's origins can be traced back to the Slovenian countryside, where it was traditionally prepared to celebrate special occasions like weddings and holidays. The recipe for potica has been lovingly passed down through generations, with each family adding their own unique twist. Today, potica holds a special place in Slovenian culture, and its popularity continues to grow.
Indulge in a Slice of Heaven
Our potica is a true labor of love. We take great pride in handcrafting each roll, spreading a generous layer of flavorful filling onto delicate pastry dough, and then carefully rolling it to perfection. With an array of fillings to choose from, including walnut, poppy seed, chocolate, and more, there's a potica for every palate. One bite of our potica, and you'll be transported to the lush landscapes of Slovenia.
Explore Nevada Business Chronicles - Consulting & Analytical Services
While Relish tantalizes your taste buds, Nevada Business Chronicles offers captivating stories and expert consultations in the realm of business and consumer services. As a leading service provider in consulting and analytical services, we empower businesses with comprehensive insights and tailored solutions to drive growth and success.
Unlock the Power of Data Analysis
Our consulting services specialize in harnessing the power of data analysis to help businesses make informed decisions. By leveraging advanced analytical techniques and cutting-edge technology, we delve deep into your business data to extract valuable insights. From market trends to consumer behavior, our expertise enables you to stay ahead of the competition and drive sustainable growth.
Experience Unparalleled Expertise
With a team of highly skilled consultants, we bring a wealth of industry knowledge and expertise to the table. We work closely with your business, understanding your unique challenges and goals, to provide tailored solutions that deliver measurable results. From strategic planning to financial analysis, our comprehensive range of services caters to businesses of all sizes and industries.
Uncover Stories of Business Excellence
At Nevada Business Chronicles, we also shine a spotlight on the remarkable stories of business excellence. Through our captivating articles and insightful interviews, we showcase the inspiring journeys of entrepreneurs and industry leaders. Discover the key strategies, innovative approaches, and invaluable lessons that can shape your own path to success.
Indulge in Relish and Explore Nevada Business Chronicles
Relish is not simply a destination for culinary delights; it's an experience that transports you to new realms of flavor and tradition. Pair your gastronomic adventure with the business and consumer services expertise offered by Nevada Business Chronicles, and you'll embark on a holistic journey of discovery and growth.