Steven Raichlen's Project Smoke: Season 1 Episodes
Jul 19, 2019
Environment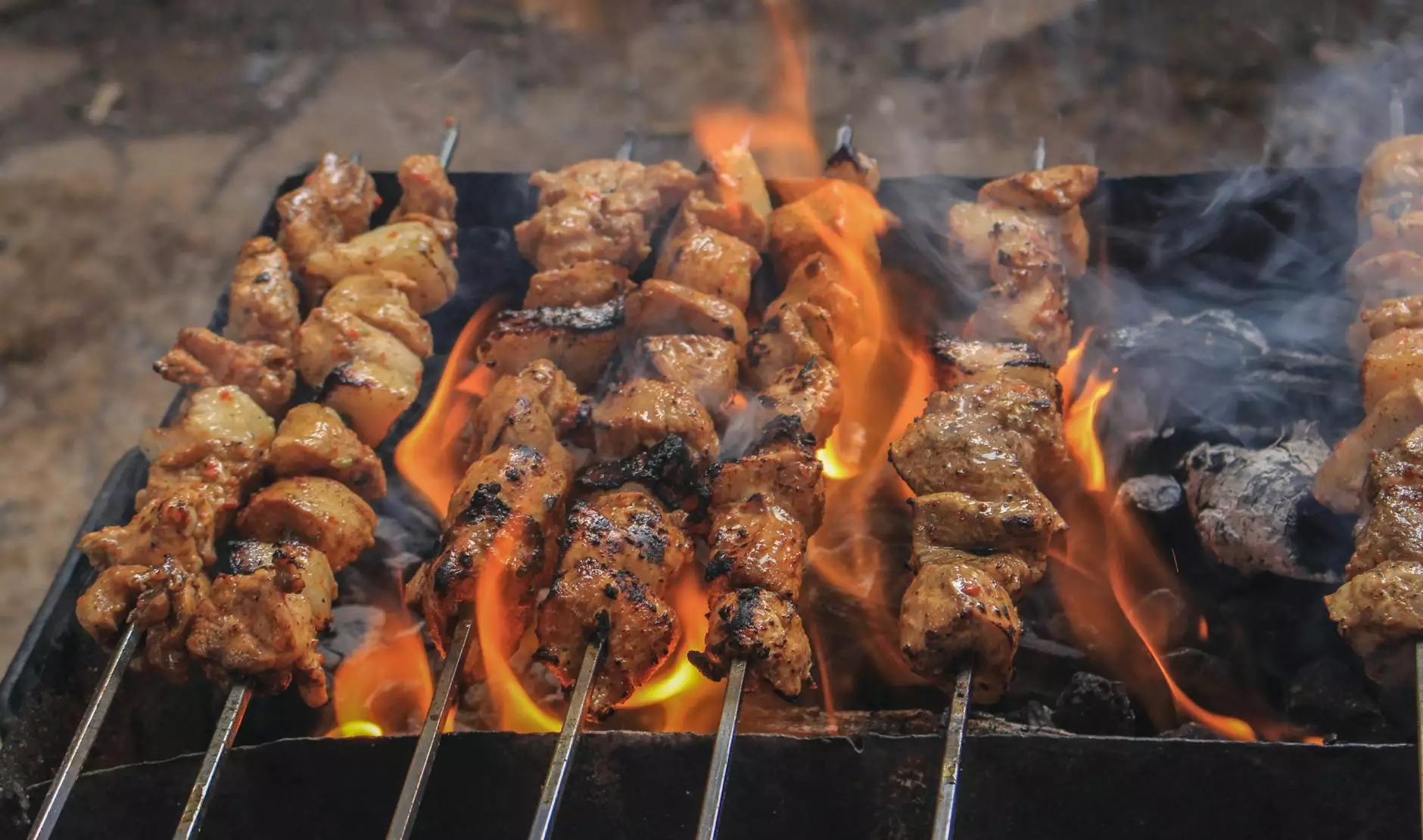 Unlock the Flavors of Smoking, Grilling, and Barbecue
Welcome to Nevada Business Chronicles, your go-to destination for all things related to business and consumer services, particularly in the consulting and analytical services domain. In this section, we are thrilled to present to you the complete collection of episodes from Season 1 of Steven Raichlen's Project Smoke.
Episode 1: The Essence of Smoke
Dive into the fascinating world of smoke and discover its extraordinary ability to elevate your culinary creations. In this episode, Steven Raichlen, renowned barbecue expert, takes you on a journey to understand the essence of smoke. Learn about different types of wood, smoking techniques, and the science behind achieving the perfect smoke flavor. Enhance your barbecuing skills and impress your friends and family with mouthwatering, smoky delights.
Episode 2: The Art of Fire
Fire is the heart and soul of grilling and barbecue. In this episode, Steven Raichlen delves deep into the art of fire, sharing essential tips and techniques to master the elements of heat. Uncover the secrets of creating the perfect fire, from controlling temperature to understanding direct and indirect cooking methods. Elevate your grilling game and create sizzling dishes that will leave your taste buds longing for more.
Episode 3: Smoking the Ingredients
Discover the versatility of smoke as Steven Raichlen explores the art of smoking different ingredients in this tantalizing episode. Gain insights into smoking meats, vegetables, fish, and even cocktails, infusing them with layers of complex, aromatic flavors. Learn about different brining and marinating techniques and witness the magic of smoke transforming ordinary ingredients into extraordinary culinary masterpieces.
Episode 4: From the Ground Up
Take your barbecue skills to new heights by embracing the world of pit smoking and earthy flavors. In this episode, join Steven Raichlen as he unearths the secrets of cooking underground. Explore the age-old method of pit smoking and witness how it can create succulent, tender, and smoky marvels. From traditional Hawaiian Kalua pig to mouthwatering pit-roasted chicken, let the earth be your guide to unparalleled barbecue sensations.
Episode 5: From the Garden
Looking for vegetarian and plant-based grilling inspiration? Look no further. Steven Raichlen celebrates the bounties of the garden in this captivating episode. Learn how to transform humble vegetables into show-stopping grilled wonders packed with flavor. From backyard staples like grilled corn and portobello mushrooms to innovative creations like grilled watermelon and stuffed bell peppers, discover how to make the most of the garden's produce on your grill.
Episode 6: Where There's Smoke
Join Steven Raichlen as he travels the globe to explore smoking traditions from various cultures around the world. In this episode, you'll embark on a flavorful adventure, discovering unique smoking techniques, regional spices, and iconic dishes. From Jamaican jerk chicken to Swedish smoked salmon, broaden your horizons and let the diverse range of global smoking traditions inspire your own smoking endeavors.
Episode 7: Grilling with Wood
Explore the incredible world of grilling with wood and witness how it can take your barbecuing game to unprecedented heights. In this episode, Steven Raichlen showcases the beauty of wood-fired grilling techniques, from plank grilling to skewering on branches. Learn how different wood species can contribute distinct flavors to your dishes and master the art of adding a smoky touch to grilled meats, fish, vegetables, and even desserts.
Episode 8: Global Smoke
Prepare to be amazed by the global journey of smoke and its diverse applications in culinary traditions worldwide. In this eye-opening episode, Steven Raichlen unveils fascinating smoking methods and recipes from across continents. From Indian tandoori classics to Mexican barbacoa, experience a melting pot of flavors and techniques that will surely ignite your passion for international smoking styles and elevate your cooking repertoire.
Unlocking the Secrets of Flavor
At Nevada Business Chronicles, we believe that understanding the art of smoking, grilling, and barbecue is paramount to delivering exceptional culinary experiences. With the episodes from Season 1 of Steven Raichlen's Project Smoke, you'll gain invaluable insights and knowledge to unlock the secrets of flavor and take your cooking skills to the next level.
Each episode is carefully crafted to provide you with detailed instruction, expert tips, and comprehensive recipes. Whether you're a seasoned pitmaster or a barbecue enthusiast looking to expand your horizons, these episodes will serve as your trusty companion on your flavorful journey.
Join us today and immerse yourself in the tantalizing world of Steven Raichlen's Project Smoke. Let the sights, sounds, and flavors of smoke transport you to a realm where barbecue dreams come true.